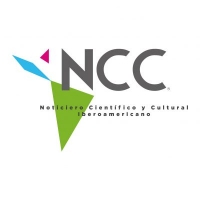 The Ibero-American Scientific and Cultural News (NCC) was launched in August 2017 by the Association of Ibero-American Educational and Cultural Televisions (ATEI), with the main objective of supporting the dissemination of science, technology and culture in the region.
With the collaboration of the AFP, Deutsche Welle, EFE, Notimex, Xinhua, Euronews NBC and the UN news agency, the most relevant news from around the world is disseminated.
The NCC is distributed in Spanish and Portuguese, in more than 18 countries in Latin America, in addition to the United States and Canada through broadcasting systems, open TV channels, Direct Satellite Transmission and WebTV platforms.
What is the precedent of the news and the reason why it also becomes scientific (as well as cultural)?
The Letter of Valencia. After the TV Morfosis of Valencia in 2017, some of the members of the ATEI concluded that science, technology and culture are the most punished contents when a medium goes through a cut or a financial crisis. It is the task of public media literacy and the use of radioelectric space to bring the best of content to their audiences. In this way, the NCC is born to meet a lack of commercial media, but also as an obligation of the public media to whom their bosses are, the public that contributes their taxes.
How many countries does it reach?
Currently we reach 199 screens that belong to 100 public media, located in 17 countries in Latin America; more United States and Canada. In total, 19 countries.

What is your mission?
We have many goals. I shared the extensive document in the following link. But in broad strokes, I can tell you that our mission is to become the largest science and technology literacy network in the world. We believe that cooperation is the engine that drives our partners. That people know the scientific findings and technological advances, drives us every day to insist: we need more public media, more common spaces, shared agendas and critical audiences. We strongly believe that the great questions of our times can only be answered if we try together.
What is the future of the Ibero-American Scientific and Cultural News?
In the short term, we seek the consolidation of the news on television. We would like to continue growing now in other languages, such as English. In the radio format, we will seek that the second half of the year may have greater permeability in other countries, as we have only 5 but with more than 130 frequencies.
And of course, continue creating content on demand for digital platforms. We currently have a partnership with DailyMotion to broadcast the television version. While on the radio we are already on Spotify, iVox and Google Podcast. We will be fine-tuning the product, so that it gets an increasing amount of audience.
For more information: http://noticiasncc.com